Regular price
Sale price
$14.00 USD
Unit price
per
Sale
Sold out
Lazurite (Lapis Lazuli) Baikal natural pigment powder.

Lazurite is a relatively rare semi-precious stone that has been prized for its deep blue color since ancient times. It has been mined in Afghanistan for over 8000 years, and in Russia since the 19th century. 
Lazurite Baikal differs from other types in its ligher blue color with light grey tint. The Lazurite from Baikal region deffers from Afganistan Lazurite in its stone composition. Baikal Lazurite contains more quartz and a little more impurities.  
Chemical formula: Na6Ca2(AlSiO4)6(SO4,S,Cl)2
Chemical description: Mineral. Sodalite group frame silicate.
Alkali resistance: 5
Lime Resistance: 5
Acid resistance: 5
Light-resistance: 8
Suitability Acrylic, Fresco, Oil, Tempera, Watercolor / Gouache
Color: light blue to deep blue
Glazing
Color Index: PB 29
High covering ability
Share
View full details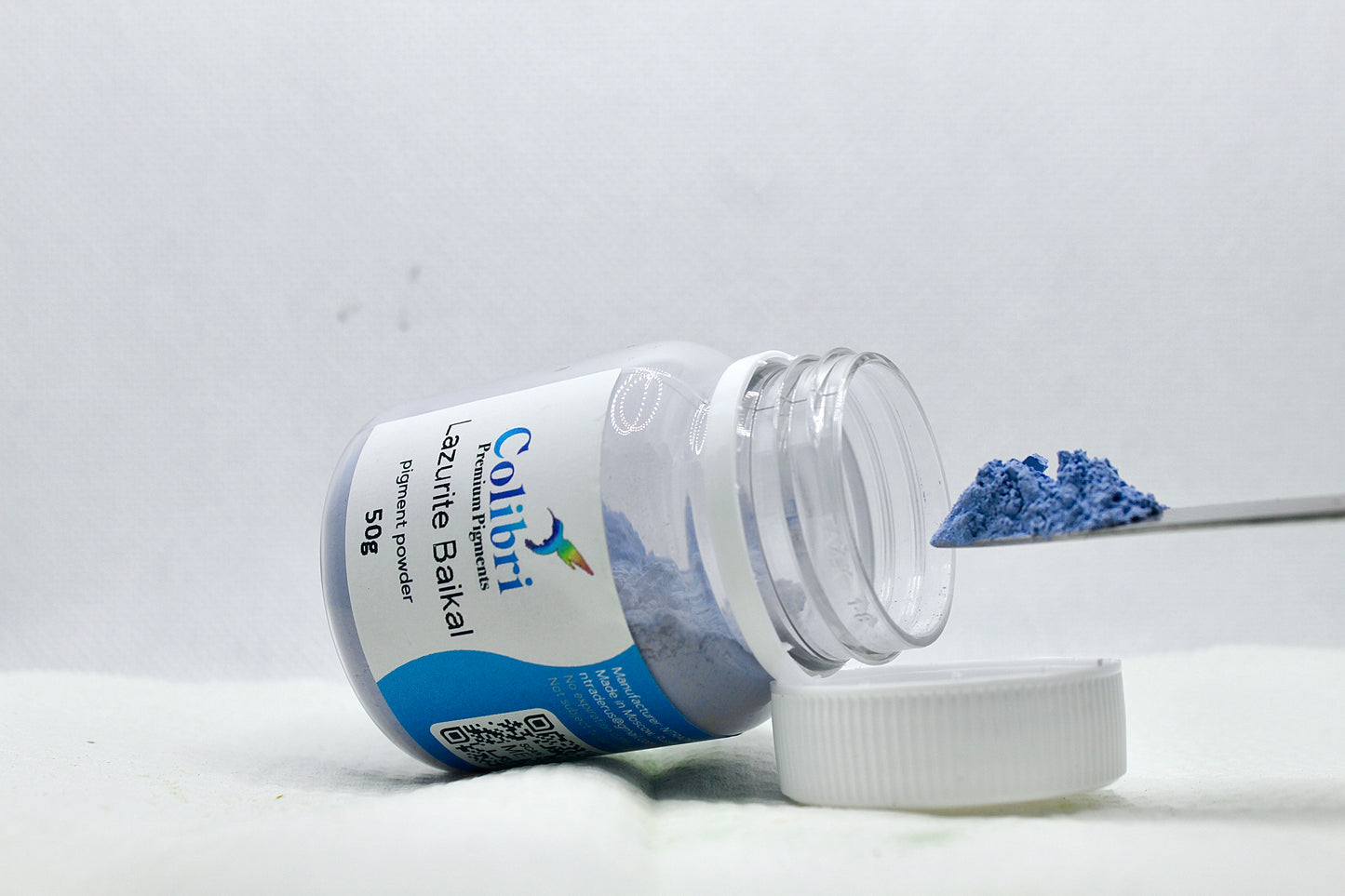 More experience
If you need other volumes of pigments, please contact us for an individual cost calculation.