Regular price
Sale price
$5.50 USD
Unit price
per
Sale
Sold out
Minium (Surik) lead pigment powder

Minium, also known as red lead, is a bright orange red pigment that was widely used in the Middle Ages for the decoration of manuscripts and for painting. It was made by roasting white lead pigment in the air; the white lead would gradually turn yellow, then into an orange lead tetroxide. The color varied depending upon how long the mineral was roasted.
Chemical formula: Pb2PbO4
Alkali resistance: 5
Lime Resistance: 5
Acid resistance: 5
Light-resistance: 7.8
Opaque
Color Index: PR 105
Color: red
Suitability Acrylic, Fresco, Ceramics, Oil, Tempera, Watercolor / Gouache, Silicate binder, Cement / Plaster
High coverage
WARNING: Pigment contains lead, please wear protective mask and glasses working with it.
Share
View full details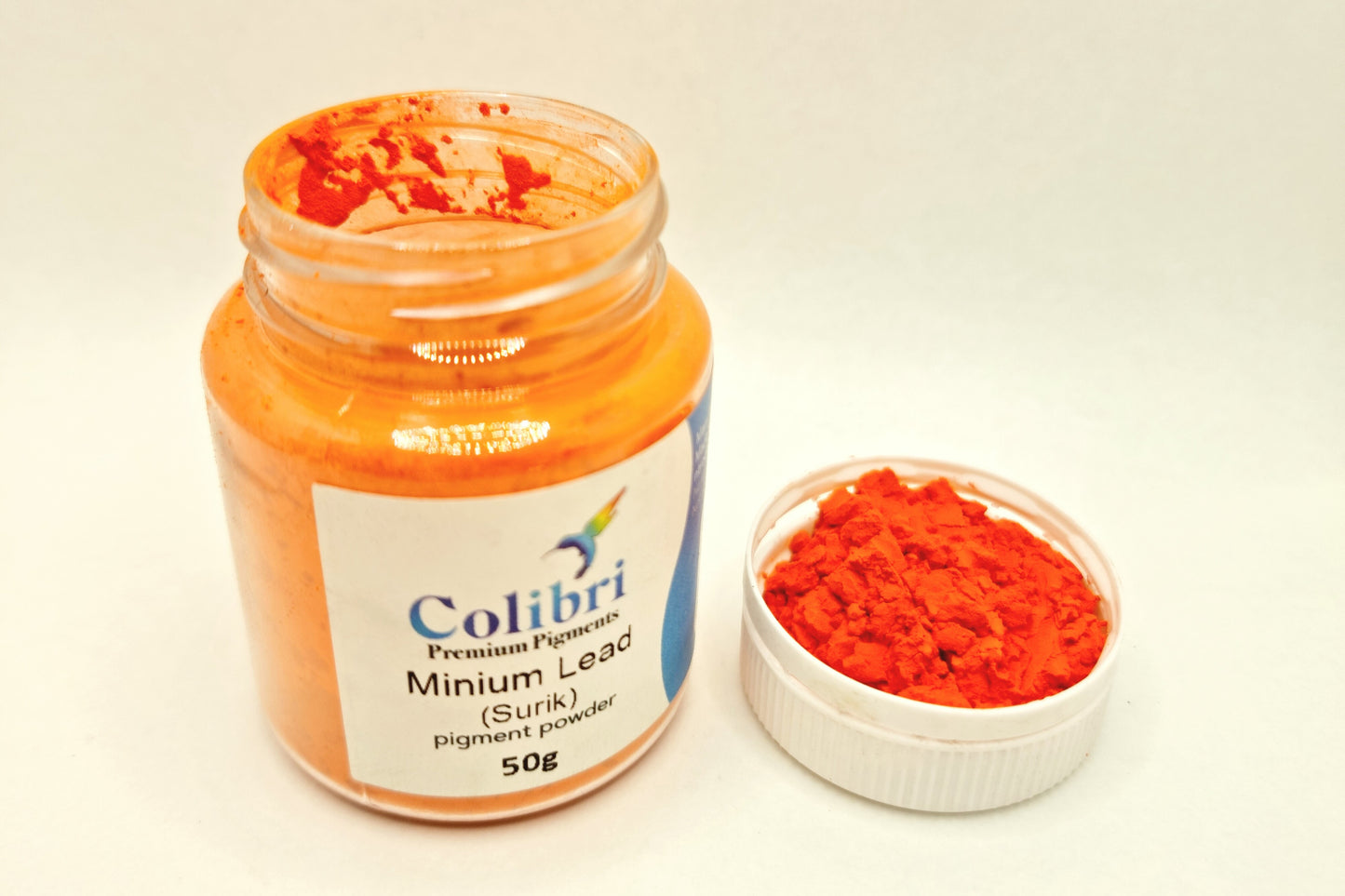 More experience
If you need other volumes of pigments, please contact us for an individual cost calculation.